This post was originally published on this site

Dipoto, who is doing weekly podcasts with Mariners broadcaster Aaron Goldsmith, sung high praises for the Japanese standout who has spent the past six years with Seattle, going 63-39 with a 3.42 ERA.

• Listen to The Wheelhouse with Jerry Dipoto in Podcasts

Dipoto said Iwakuma will take part in Spring Training with the Mariners, though he likely won't throw off the mound until much later.

"If everything goes well, we expect to see him sometime about the middle or end of May, just ballparking," Dipoto said. "So far, all arrows are pointing north. The rehab has gone well to date, we're getting very positive response from our medical team. We're very encouraged."

Dipoto indicated Iwakuma could have a role with Seattle beyond his playing days.

"Kuma works hard," he said. "He always has. He's a wonderful guy, and our goal is, whether it's in this capacity or however the rest of Kuma's marriage with the Seattle Mariners, we want that to be a permanent thing.

"His years as a player we don't feel are behind him. There's still some time for him to go out there and do the things he does. And we want him to always be part of our family, our decision-making process and even the way we pitch.

"He's got an instinctive nature about how to sequence pitches that most guys don't have. And the more exposure our guys get to Kuma, even despite what sometimes is a language barrier, the better off we are as an organization."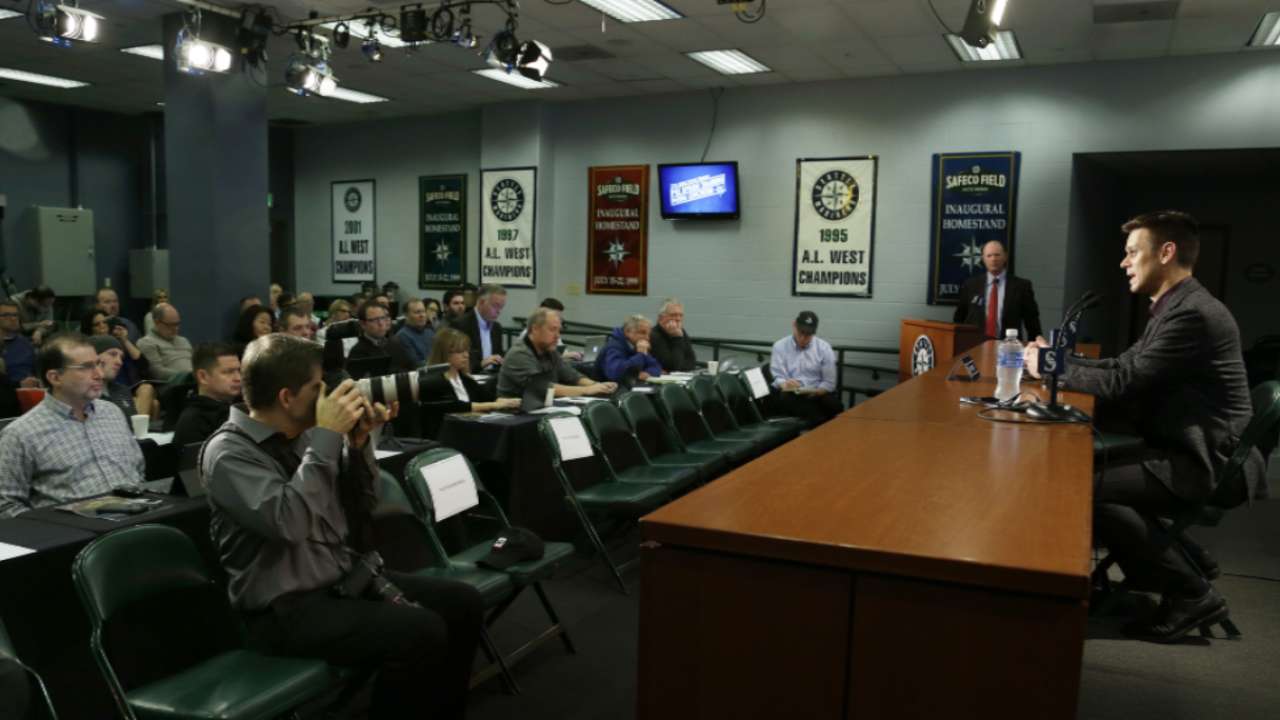 Dipoto on Winter Meetings
Dipoto discusses Winter Meetings on The Wheelhouse
Mariners general manager Jerry Dipoto discusses the experience of the Winter Meetings on The Wheelhouse Podcast
In this week's podcast, Dipoto also talks about the upcoming Winter Meetings, the role of new bullpen coach Brian DeLunas, some in-depth analysis of what makes an effective fastball and also dropped the news that newly acquired left-hander Sam Moll will be stretched out to a starting role this spring after being claimed from the Pirates.
"He was a good starting pitcher in college," Dipoto said. "We view him minimally as a multi-inning bullpen addition, and we'll stretch him out as a starter and see if that's a possibility. Because physically, the combination of his fastball and changeup give him a chance to go through a lineup more than one time."
• Pursuing Ohtani, Mariners deal for bonus money
One topic Dipoto avoided was Shohei Ohtani as the club waits to see how things play out in its pursuit of the two-way Japanese star.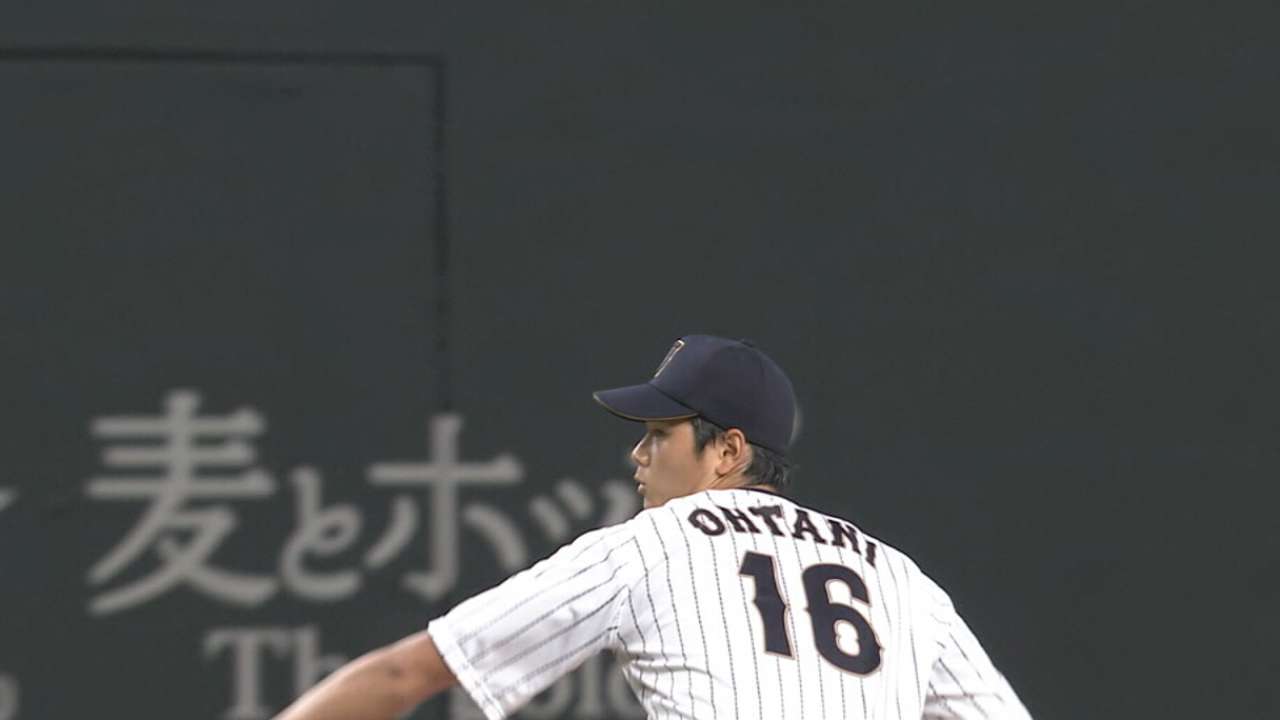 Dipoto tight lipped on Ohtani
Dipoto joins The Wheelhouse Podcast to talk Ohtani
Mariners executive VP of baseball operations and GM Jerry Dipoto joins The Wheelhouse Podcast to discuss the latest on Shohei Ohtani
"In this particular case, it's a fantastic story," Dipoto said. "But we have committed to buttoning our lip, putting our head down and hoping for the best."
Greg Johns has covered the Mariners since 1997, and for MLB.com since 2011. Follow him on Twitter @GregJohnsMLB. This story was not subject to the approval of Major League Baseball or its clubs.